IMPORTANT NOTICE - DISCLAIMER
All characters are 18 years old or older.
This website contains entirely fictional work based on cartoon characters for
adult entertainment. It shows no real people or events. The characters are shown
participating in CONSENSUAL role-play for their own personal satisfaction,
simulating activities which involve sexual dominance and submission.
No toons were harmed in the making of these comics.

Lezdom witches by Hines/Shiranda
Power Exchange: "Noooo... Stop!" The young slave nun tried to push the trio of lascivious lesbian Witches away as they persisted in licking and sucking her sore tits and pussy with their raspy, experienced tongues. "Stopppp...Please..," the nun pleaded, so ashamed and humiliated that her body was beginning to respond what they were doing to her. "Too late, girl. Taking away all your innocence will make us younger and more vital - while turning you into our peverted lesbian bitch!"
You have a bright opportunity to entertain your naughty soul with a splendid bdsm comics revealing the vicious nature of medieval tortures and the power given humans who long to have the pretty females at their feet exhausted and begging to have mercy on them. You will be delighted to see them naked tied with ropes and ready to bear any pain. All the materials are provided in HQ and you have only to join to have full access to the multiple galleries of bdsm comics where imagination has no borders and fierce nature strives to play with female flesh.
***Attention! The images provided herein are of introductory nature and were intentionally resized.
On Joining the collection you will receive access to HD quality comics.

Thousand BDSM comics and artwork
FRIENDLY BDSM COMICS WEBSITES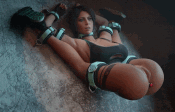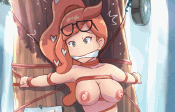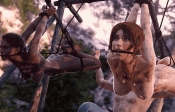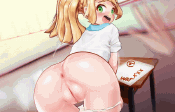 100% FREE NO BULLSHIT CLICK HERE WATCH VIDEO